Timothy W. Cooper, M.D., F.A.C.P.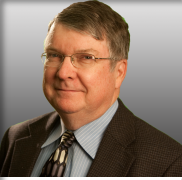 Timothy W. Cooper, M.D., F.A.C.P. (Ret) was born, raised and graduated high school in Lake Wales, Polk County, FL. In 1973, he received a Congressional Appointment to Air Force Academy from which he graduated in 1973.
He received his medical degree from F. Edward Hébert School of Medicine, Uniformed University of the Health Sciences (military medical school) in Bethesda, MD.
Dr. Cooper retired from the US Air Force with the rank of Lt. Colonel in 1997 and joined Infectious Disease Consultants in Altamonte Springs. He is currently a partner with Infectious Disease Consultants and is Board Certified in Internal Medicine, Infectious Diseases, and Clinical Tropical Medicine and Travelers Health.